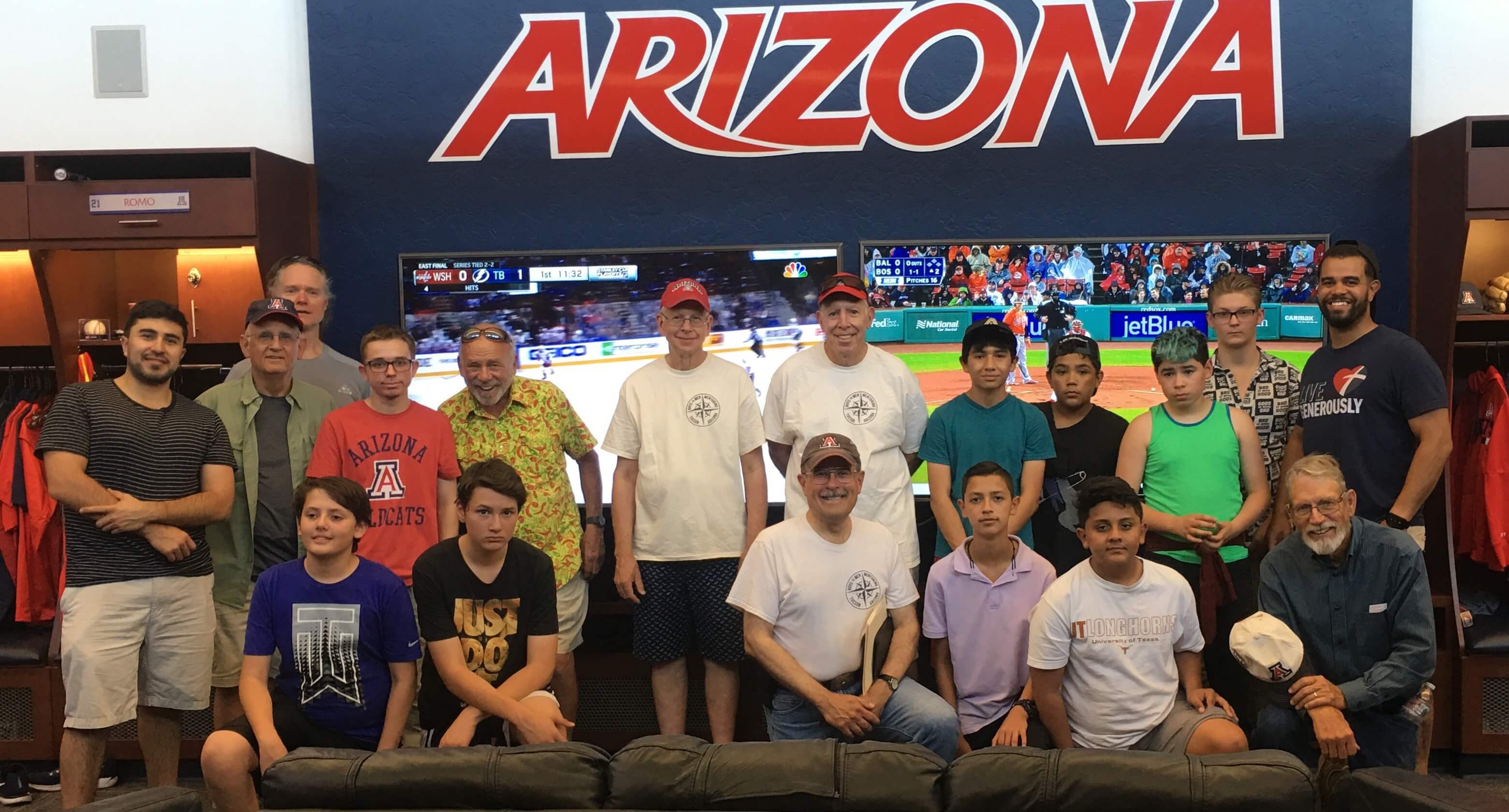 The Centurions are proud sponsors of Boys to Men Mentoring of Tucson. They are one of the charities we are supporting from our 2018 Event funding. To help learn more of their great work for our community, the following outlines their mission and key programs.
Boys to Men Mentoring's Purpose
To help teenaged boys on their journey to manhood by providing them with skilled male mentors as well as opportunities for personal and emotional growth, in order to address the social ills associated with boys being raised in the absence of positive male role models.
Programs
Our most important and primary program consists of a growing array of School-Based Mentoring (SBM) Talking Circles on local middle and high school campuses.
This is the SBM Program, which provides consistent contact with responsible men who have been background checked and are well-trained. Since our founding in 2009, we have learned that our circles help teenaged boys develop their general social skills, improve their ability and willingness to work with peers, enhance their self-esteem, improve their ability to manage anger & conflict, improve academic performance, lower the frequency of school absenteeism, and helps to develop an increased understanding of the consequences of their personal decisions.
This primary program is complimented by two supplementary programs that serve the same client population of teenaged boys ages 11-17 as follows.
Adventure Outings – Are a series of field trip activities that provide a year around series of fun, educational, community service and motivational events, both in
the greater Tucson community and in surrounding wilderness areas. These events provide unique opportunities for young men to learn about camaraderie, collaboration, adaptive leadership, and other elements of positive manhood. Events include hikes, attendance at local sporting events, life skills training, visiting men's workplaces, service projects and museum visits, etc.
Challenge Adventure Weekends – These weekend activities offer extended time with a large staff of committed volunteer men, built around the idea of a modern rites of passage experience for teenage boys. The goal is to provide the boys with a weekend of challenges and opportunities to consider a variety of important life choices. There is a "line-crossing" experience at the end of the weekend that is designed to mark an intentional stepping away from childhood and into an intentional quest for a healthy, responsible, and positive manhood.
For more Information:
Call Felipe Jacome, or Aaron Scott at 520-344-3624, or btmtucson@gmail.com, or the website at – www.btmtucson.com.