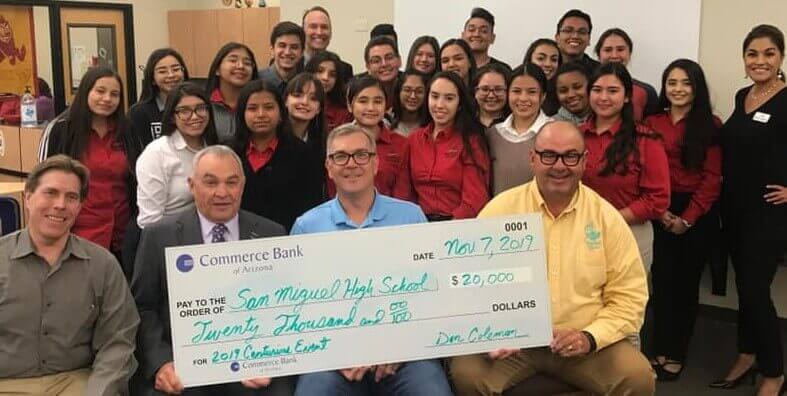 The Centurions awarded a $20,000 grant to San Miguel High School for its Mental Health Program on November 7.
San Miguel leveraged The Centurion's donation to obtain $50,000 in matching funding. This is allowing San Miguel to launch a robust health and wellness program that will include a full-time social emotional counselor, resources for stress and coping classes, physical fitness through sports programs, and other therapy programs for their students.
The Centurions' funding will help instill the students with the tools needed to take with them as they graduate from San Miguel and begin balancing their college life and professional careers.
San Miguel High School began in 2004 and now serves 348 students. Since its opening, San Miguel has maintained a 97% high school graduation rate. With 628 total graduates, 100% have been accepted to college while 80% are the first in their family to attend post education.