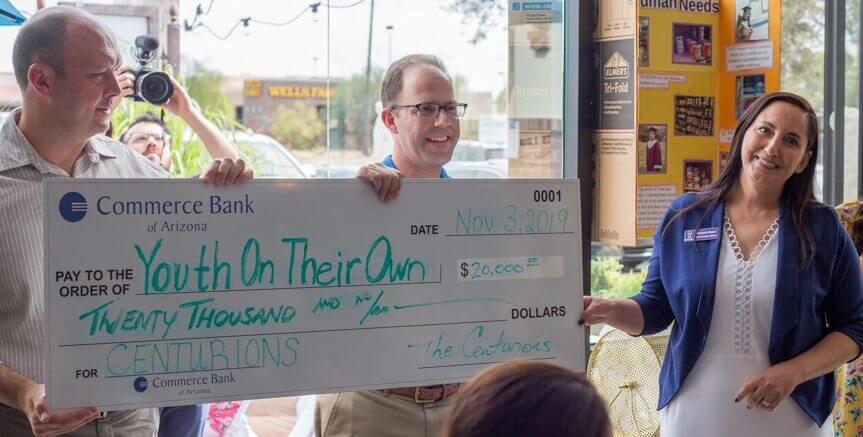 For the second year in a row, The Centurions provided a $20,000 grant to Youth On Their Own (YOTO).
The grant was made possible from the proceeds of The Centurions' 2019 Event–Peace, Love, Centurions: A Party 50 Years in the Making–Chaired by Don Coleman. More than 6,000 guests attended the fundraising event on April 27 at Kino Sports Complex. It's one of the largest local fundraising events in Southern Arizona.
The funding provided $10,000 YOTO's Basic Needs Program and $10,000 to its Financial Assistance Program. These programs will directly benefit our community's most at-risk youth.
The Centurions presented its check to during YOTO's 2019 Fall Brunch fundraising event on November 3. The event celebrated YOTO's work and the inspiring students who are working towards high school graduation. Participants were able to learn more about YOTO's programs and hear stories from YOTO alumni.