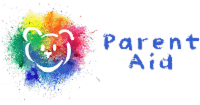 From Allan Stockellburg, Parent Aid's Executive Director:
Parent Aid is still very much providing its services to the community. Everything we were doing before, we are still performing today, just maybe in a different way.
All of our services have moved to tele/virtual format. Through the beauty of technology our Family Support Specialists are still able to "enter" our families' homes and provide 1:1 family support and provide community-parent education through Google Meets. It was a bit of a challenge to figure it all out at first, but I think we have hit our stride and are offering just as much if not more support to the community than we were pre-COVID.
This change in service delivery has generated some extra up-front costs, but I believe will actually be a money saver over time. We still have a few more virtual service areas we would like to expand into, so community support through tax credits and donations is always helpful.
As always, donations to Parent Aid up to $800 for married couples and $400 for single filers are eligible for a 1:1 tax credit on donors' Arizona State taxes. However, this year, donations have an extra bonus in that up to $300 of donor's donations may be eligible for Federal tax credits as well, even if they use the standard deduction. Donations can be made at parentaid.networkforgood.com/ at any time.
This pandemic has put a lot of extra stressors on parents and families, so to help ease that stress we are now hosting a parent support group Monday through Friday at varying times. We have groups for English speaking parents on Mondays and Wednesdays, Spanish speaking parents on Tuesdays and Thursdays, and a group just for dads on Fridays. All groups are free and can be joined by going to bit.ly/parentaid on the day and time of that specific group. There is no educational agenda for the groups, just some good ol' fashioned conversation and connection with other parents. Please see our flyer for virtual group times.
We are also hosting a slew of parenting classes and workshops in both English and Spanish. Many parents are finding it difficult to be in their home with their kiddos 24/7, day after day. Parenting classes can help parents navigate those stressful times and in many cases help prevent them, so we are offering many options every week. Classes range from free to only $35 for a full 6-week series depending on the offering. Parents can check out all our services at parentaid.org/calendar. Please consider checking out all our offerings and sharing with other parents within your spheres of influence. And while you are at it, please visit us on Facebook, @parentaidtucson, and click that Like button. Every Like helps and once we can get above 2k Likes, Facebook opens up a lot more options for us for fundraising, advertising, promoting and customizing our pages.
Our biggest fundraiser of the year has unfortunately fallen victim to COVID. We Care 2020 was originally scheduled for May 9th, but the good news is we were able to postpone to October 24th. As of right now we are operating under the idea that we will be able to have an in-person event that day, but should circumstances not work with us, we are preparing for a virtual event as well. Either way, We Care 2020 will happen that day, and will include silent and live auctions, dinner and entertainment. Where we need the most support right now is in securing auction items and table sponsors. More information about our event can be found at parentaid.org/we-care/ or by contacting me directly at 520.798.3304 or allan@parentaid.org. Here is a link to our auction item donation form for ease.